Strategic Execution Office Managers
5+ years experience in leading a Project Management Office in a benefit realization oriented program

Experience in communications, stakeholder management and benefit realization

Advanced financial skills/qualification
Project Managers​

5-10 years experience in a leading methodology (PRINCE II, PMP, SAFE, Stanford Advanced Project Management)​

Exposure to multiple industries (Banking, Insurance, Retail, Healthcare, High Tech, Utilities, Telco)

Experience in different types of project (Business Transformation, Digital, Post Merger integration)

Advanced communications skills

Consultants

Excellent interpersonal skills

Analytical skills - ideally Balanced Scorecard, Earned Value

Organization change management

Communications

Planning

2+ years relevant experience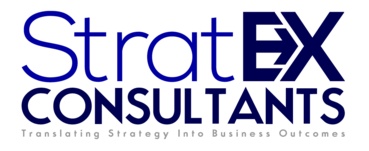 ​Employee and Associate Benefits
We offer employees and associates the opportunity to work in a collaborative, challenging environment with optional healthcare, 401K and other benefits.

We are actively searching for new employees and associates.

If you are interested in any of the roles below, please email your resume to jobs@stratex.biz with the role name of interest in the subject field.

​Program Managers

5+ year project mamagement experience plus >3 years project leadership in a complex program


Experienced in multiple methodologies

Extensive stakeholder, matrix managament and change management skills
​​​​​Program Directors/Managers

10+ years experience across multiple geographies

Excellent team leadership and management skills

Successful delivery across multiple domains (IT, Process, People/organisational change)

Master Schedulers​
5+ years experience in Microsoft Project, Primavera or other leading applications

Experienced in coaching project managers to a consistent planning standard and integrating multiple projects into a master schedule

Excellent interpersonal skills